Board of Trustees
Project Freedom Inc is a membership organization that elects its Board of Trustees, who then set policy for the organization.
Current Board of Trustee members are:
Timothy J. Lutz, Chairman
Daniel Surtz
, Vice Chairman
Mark E. Laccetti
, Treasurer
Karol Moss
, Secretary
Gary R. Backinoff, member
Jack Blair, member
Kelly Borden, member
Kelly Boyd, member
Robert Buda, Jr., member (Former Board Chair )
James Colitsas, member
Scott Elliott, member
David R. Fraytak, member
Mary Goepfert, member
Mark Markovich, member
Sheree Sachs-McGowan, member
C. Herbert Schneider, Member (Former Board Chair)
Tim Wolf, Member
Executive Leadership
Manages the day-to-day operations of the organization.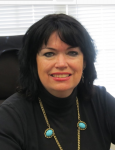 Tracee Battis
,
Executive Director – CEO
— BS MBA Rider University
Tracee served as Deputy Executive Director for NJ HMFA and had served over 35 years at the agency before retiring and joining Project Freedom Inc in 2012. She brings a wealth of knowledge and experience with housing development and knowledge of the Low Income Housing Tax Credit program to our agency.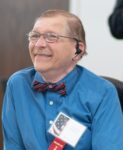 Norman A. Smith
, Associate Executive Director and Co-Founder — Two BAs Long Island University
Norman A. Smith co-founded Project Freedom Inc. in 1984 and is a leader in the NJ disability rights movement. Norman has worked with elected officials from both parties to create programs and supports for people with disabilities. Smith is recognized in NJ as a Subject Matter Expert on inclusive emergency management and preparedness for people with disabilities.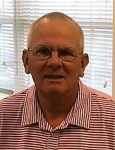 Stephen J. Schaefer,
CFO of Project Freedom
Stephen comes to the Organization with over 35 years of diverse financial experiences at The Chase Manhattan Bank and a Distressed Assets Hedge Fund. Steve has been a Board member and Treasurer of Golden Cradle Adoption Services for 20+ years.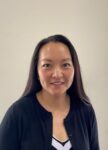 Anne Hamlin, Director of Housing Development – BA Rowan University. Anne has nearly 20 years of experience in the affordable housing industry, both in the public and private sectors. Prior to joining Project Freedom, Inc. in April 2021, she was the Director of Tax Credit Services at the NJ Housing and Mortgage Finance Agency.