Project Freedom will Live Stream a program on Friday, December 4, 2020 from 7:00- 8:00 PM to celebrate the resiliency of our staff and tenants in navigating today's new and challenging world.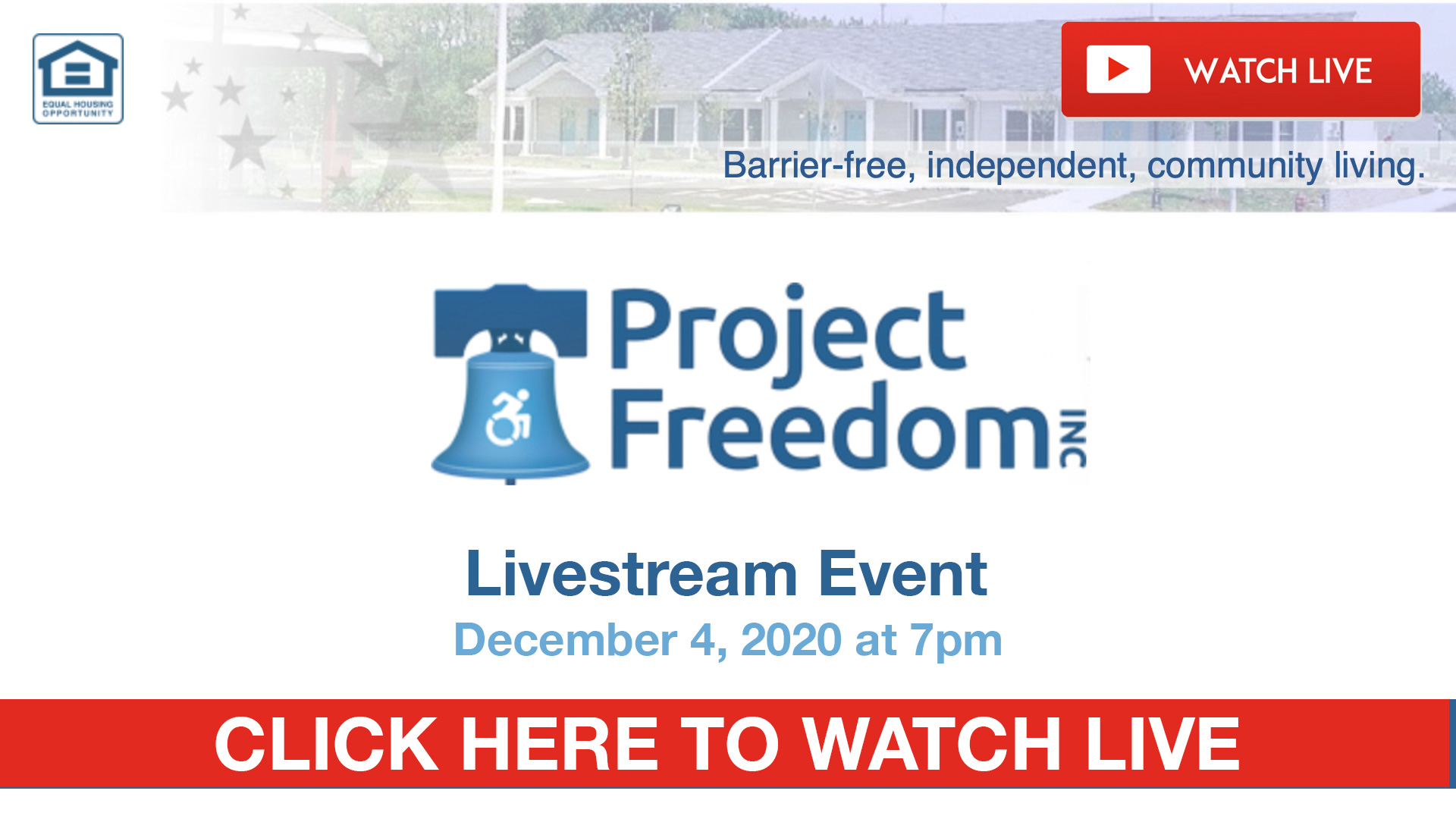 During this COVID19 emergency, five organizations have been providing food for our Project Freedom neighborhoods. These organizations have been the Angels of 2020 for many of our tenants who benefited from the gift of food. In the spirit of our annual Angel Award Gala, Project Freedom will recognize each of these outstanding organizations for the food relief that they provided to many during the past months.
Arm in Arm and the Jewish Family & Children Services of Greater Mercer County organizations have been delivering grocery bags on a monthly basis to tenants experiencing food insecurities. The Hopewell Valley Regional School District and Hopewell Valley Mobile Food Pantry have been bringing food and meals to some of our Hopewell families. The National Equity Fund Inc. generously donated $ 10,000 to Project Freedom to provide food for 137 tenants in three of our communities.
This Live Stream program will include music by the wonderful local band, Kindred Spirit, information on the newest Project Freedom communities, and a presentation of awards to our 2020 honorees.
Normally, funds raised though our Angel Award Dinner support programs and services for our tenants. Our guests and sponsors have given generously to this annual dinner. We are always grateful for this, and we hope that they will continue their generosity through this event.
Help us continue the work of building housing communities that promote Independence for everyone. Donations can always be made by mailing your check to Project Freedom Inc. Or by clicking on the Donate Now button above. All donations are tax deductible.