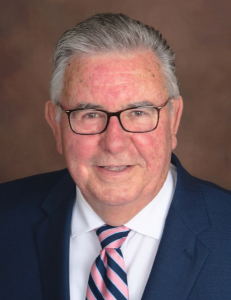 Well, we are one week away from our Angel Award Dinner, and staff are busy pulling all the last minute details together. Thanks to Board member Karol Moss for heading up this committee and for providing the leadership for this event once again.
At this year's Gala, we are honoring two Mercer County mayor's–
Robbinsville Mayor David Fried, with our June Ronan Angel Award, and West Windsor Mayor Shing-Fu Hsueh with our Freedom Bell Award. Both are elected officials for their respective towns.
As we have done in years past, our Angel Award remembers June Ronan, Norman's cousin who was instrumental in establishing Project Freedom in the early days. We honor others in her name, like Mayor Fried, for his support for Project Freedom programs and for people with disabilities. What is most unique about what Mayor Fried has done, is that he has transformed his yearly State of the Township Report into a fundraising event that raises money to help someone in need. Created in 2015, the Mayor calls this program, "Pay It Forward", in which the funds raised at the event, go to provide some specific need in the community of Robbinsville.
In years past, he has raised money to purchase a wheelchair accessible van for our Robbinsville tenant Trey Shepherd, as well as making renovations to the home of Debbie Dauer, a Sharon School teacher who has ALS. Over the past three years, his program has raised over $100,000 for individuals connected to Robbinsville that were in need. A very creative way to present the Township Report and help someone in the process.
Likewise, Mayor Shing-Fu Hsueh has continued his steadfast support for a Project Freedom community within West Windsor, since 2006. Under his leadership, an appropriate site was identified for our project, arrangements were made to purchase this site for our community and $250,000 was contributed to help pay for the engineering and architectural costs so that we could get our project approved by the planning board. In the world of Township politics, these are almost super human accomplishments. Thanks to Mayor Hsueh, our West Windsor construction will start sometime in early March 2018.
Our other honorees are two Project Freedom tenants who have both achieved their independence despite some difficult challenges—Jaime Hooker and Bill Manzo. Both are great examples of people who don't give up, but rather contribute back to society.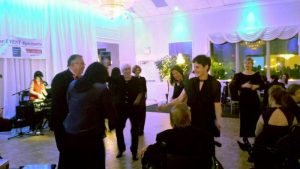 And finally, our Employee of the Year Award this year goes to our Woodstown Social Service Coordinator, Sammi DeMaris. Located in Salem County, Sammi has managed our furthermost site since 2009, with a very minimum amount of support from our central office. It is very gratifying for me, as the boss, to know that our communities are in good hands and having Sammi in Woodstown is most reassuring.
So, our Angel Award Dinner is slated for November 11 and there is still time to call for tickets ( 609 ) 278-0075. Hope to see you there.