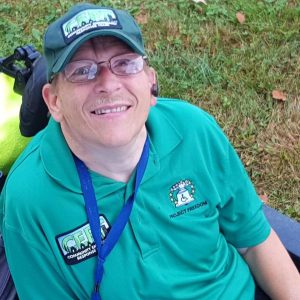 It is May! It is time for my annual rant as we near Hurricane Season.
"In the next decade, the probability of a major hurricane hitting the Northeast is one and a half to two times greater than in recent years. We are returning to the earlier decades where landfalls were more common," said from Dr. William Gray, Emeritus Professor, Department of Atmospheric Science, Colorado State University.
That prediction came true five years ago with Hurricane/Super-Storm Sandy slamming into New Jersey. This year's predictions by Colorado State University's team, now headed by Dr. Philip J. Klotzbach, is for a "slightly above" average season for 2018. This is worrisome since last year's initial prediction was for an "average" season.
This is the 35th year that the CSU hurricane research team has issued the Atlantic basin seasonal hurricane forecast. Recently, the Tropical Meteorology Project team has expanded to include Michael Bell, associate professor in the Department of Atmospheric Science. William Gray launched the report in 1984 and continued to be an author on them until his death in 2016.
Dr. Klotzbach's team's initial prediction is: A total of 14 named storms with seven hurricanes and three of them becoming major hurricanes.
Last year's prediction was 12 named storms, six becoming hurricanes, and two reaching the major threshold.
The actual number for the 2017 season was 18 Tropical Depressions turning into 17 named storms; ten of these storms turned into hurricanes with six being "major" in power and scale. Remember Hurricanes Harvey and Maria?
The prediction also estimates the probabilities of at least one major hurricane making landfall:
For the Entire U.S. coastline – 62% (Last year it was 42%)
For the U.S. East Coast including Peninsula Florida – 39% (32% last year)
With this year's prediction in mind, it is not too early to start thinking about severe weather and being prepared for it. The first step is being more aware of both the potential threat and the "emergent" or imminent threat. Here is what FEMA recommends that people with disabilities do to address that need.
Severe Weather Preparedness for People with Disabilities—It is important to know in advance what steps you need to take to keep yourself and your family safe.
Do you know the best way to get emergency alerts and warnings? If you have a disability that affects your communication, identify the best ways for you to access emergency information in advance. What television stations in your area offer live captioning? Can you sign up for text, email, or telephone alerts through your municipality? Keep phones and communication devices charged, and always have a backup way of learning about emergencies. Some options for alerts and warnings are listed below.
Television stations with live captioning
Emergency Weather Radio (some can support strobe lights, bed shakers and text readouts)
Wireless Emergency Alerts – If you are in an area where the alerts are available and have a cell phone that is equipped to receive them, you may automatically receive a text message when an emergency alert is issued.
Smartphone applications – Many smartphone apps will provide text and audio weather alerts. You can set the locations and types of alerts you would like to receive.
Social Media – If social media is accessible for you, look for local emergency management agencies and news stations that also use social media to broadcast alerts and warnings. Save these organizations to your 'favorites' or begin 'following' them in advance.
Local warning systems – Many localities have emergency alert services that will provide alert information to you in a format of your choice. Most locations can send messages to email addresses, mobile phones (text or voice), landline phones, TTYs and Braille readers. Contact your local emergency management agency to learn what options may be available in your community.
Support network- Talk to trusted friends, family and neighbors and create a plan to notify each other of emergency information.
After determining how you will be notified of an emergency, put together an emergency plan and kit. Involve your friends, family, neighbors, support staff and anyone else that you trust to assist you. Determine how you will contact them in an emergency and what they can do to assist you. Think about where you will take shelter in your home if you need to. Also consider any services you need (personal care assistance services, dialysis services, etc.) and how you will access those services in an emergency. Talk to provider agencies about their emergency plans Learn more about preparing for severe weather at www.ready.gov/severe-weather.