Well it's that time of year again, when the Governor and the State Legislature argue over the State Budget, which must be passed by June 30. If not, then the government is supposed to shut down.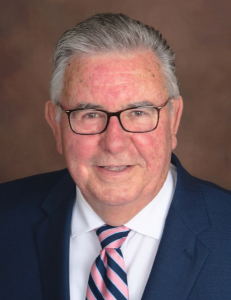 Now the Governor has said that he doesn't want to pass a budget that doesn't have a realistic forecast that shows that the revenue to support the budget will indeed come in. He acknowledges that other governors have played games with the budget, often presenting very optimistic forecasts as to the amount of revenue that the State would generate, only to fall very short of that forecast, thereby having a severe shortfall at the end of the year. This is why he advocates for higher taxes which only further burden the citizens of New Jersey– A state that is the sixth most expensive state in which to live.
The opposition both from the Democrats and Republicans are urging some combination of tax cuts also with some tax increases. The problem is that the Governor has laid out such ambitious goals and has promised increased spending almost across the board, that there doesn't seem to be any amount of money sufficient to pay for his new programs.
Along with this scenario, is the fact that the Governor wants to confiscate the money which is still in the municipal housing trust fund accounts, to help balance his State budget. These funds were raised as fees paid by for profit developers when they build commercial and market rate housing. They cannot be used for anything else but affordable housing, however, in the past governors have taken similar monies from dedicated fund accounts. Witness the gasoline tax, which was only supposed to fund repairs to our roadways, but has often found itself being put into the general fund to balance the budget. As a result, this past year, that tax was raised.
Furthermore, as a result of the Supreme Court's ruling with regard to COAH and the municipality's affordable housing obligations, municipalities need those funds more than ever now, in order to fund their required housing needs. Without these funds, towns could legitimately tell the court that they are unable to comply because the State has confiscated their housing trust funds. These funds survived the several attempts of the Christi Administration to scarf them up, so it would be a shame for the new Democratic governor to now arbitrarily do that now.
So, a call to action is needed. Call you State lawmakers and tell them that you don't want those funds put into the General Budget but to be used for what they were intended—and that is creating more affordable housing.