By Jason Hopkins, DailyCaller.com August 23, 2018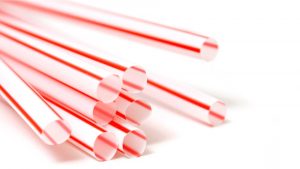 Disabled advocacy groups are calling on Starbucks to reverse its phase-out of plastic straws from its stores, highlighting the controversy of the decision.
An international coalition of disabled rights groups sent a letter to Starbucks CEO Kevin Johnson, stating that his company's decision to phase out single-use plastic straws has fomented "considerable anxiety" among the disabled community. The letter calls on Starbucks to research an alternative that satisfies both environmental concerns and disabled customers.
"It has been just over one month since your announcement of Starbucks' intention to eliminate single-use plastic straws globally by 2020 caused considerable anxiety among the disabled community. Furthermore, the ambiguous follow-up statement has done little to reduce these concerns and has led to many disabled people feeling excluded by the world's largest coffee chain," read a portion of the letter to Johnson. Click Here to Read More