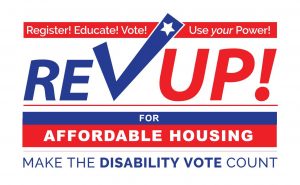 This year will be the 23rd time in my life that I cast a vote for a member of Congress. I remember back in 1972 being forced to vote two weeks ahead of time by absentee ballot because my polling place was not accessible. I remember in 1992 being challenged at the poll because of disability, and I remember the empowerment I felt by calling a state hotline while at the poll to "fix" the situation to my satisfaction.
Times have changed for people with disabilities in terms of voting ease. Now most polling places and polling booths are accessible. Voting early by mail is encouraged for everyone in many states. Yes, there are still barriers to voting—especially in other states, but there is no excuse for any person with a disability not to vote. Nothing about us without us, right?
But I want to talk about something besides voting. I want to talk about people with disabilities getting involved with political campaigns. I have done it twice when I first starting out. I worked on a statewide Republican campaign for governor and a county campaign for a Democrat. They both lost, and that may be a commentary of the type of person I support.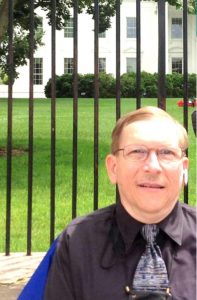 Nevertheless, these campaigns opened doors for me, and, more importantly, these candidates, their staffers and supporters gained a greater understanding of my needs as a person with a disability. This was a great asset in advocating on disability issues through these same people over the years.
"Nothing about us without us" can take many forms at all levels of government. But we need to be involved to make this come true! We need to be involved from the start by voting! Before we go to public meetings, before we demonstrate, before we sit-in, before we get arrested, WE NEED TO VOTE!!! The rest is meaningless unless we exercise our right to vote.
To paraphrase our great leader Justin Dart: We need to vote as if our lives dependent on it! We all need to vote on November 6!