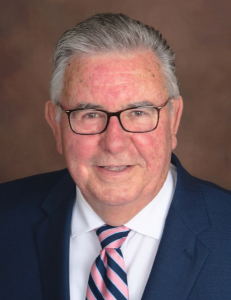 So, as most of you know, Project Freedom holds our "Angel Award Dinner Gala" around this time in November. It is our once a year fundraiser which honors four individuals or organizations that have somehow contributed to furthering the cause for those with disabilities . Former Hamilton Mayor John "Jack" K. Rafferty was our first honoree, twenty one years ago, and we have continued ever since. I started this event when I became CEO, in an effort to gain support for Project Freedom and raise some funds for our tenant programs.
And each year I would work along with the Board Committee and Staff to generate auction items and to get people to attend our dinner. So, I was flabbergasted when the Committee suggested honoring me this year, along with our other honorees. Of course, I am humbled by the honor and by the fact that the board would consider me a worthy candidate. However, I am reminded that this is also a fundraiser, so that I am also expected to raise funds by getting as many folks that I know to attend this event. Of course I am happy to do so.
Now, in accepting this award, I need to recognize all our Project Freedom staff. We have had tremendous growth over these past six years, and it is due largely to our Executive Team, but also all staff members. Certainly credit goes to Tracee Battis, our Director of Housing Development; Steve Schaefer, our CFO, my own better half, Marion Doherty and, of course, our co-founder, Norman Smith. Also, our new ( almost two years now ) Compliance / Property Manager, Frank Sciarrotta, who contributes daily in supporting our project managers. These folks make my job much easier and enjoyable.
Big Credit goes to our project managers, who are on the front lines every day. Jackie, Joanne, Ceil, Dara, Laurie, and Sammi, and their support staff, Melinda, Jen, Bri, Joyce, Arlene, Judy, and Savannah, who manage the day to day operations of communities, so that our tenants can live in beautiful, well kept housing.
To our accounting Staff, Heather and Sakina, who now manage the books of twenty four entities, each of which need to be kept separately.
To our maintenance staff, Ed, Doug, Ross, Johnny, Frank, Damien, Mike, John, Len, Tony, Jim and Paul, who cut the grass, fix the plumbing, plow the snow and in general keep our buildings and grounds impeccable– I am always proud to show our properties to any visitors–be it the first project or the last–they are housing to be proud of.
To our recreation staff, Dana, Maria, Esther, Mary who work to create social opportunities for our tenants to enjoy, to get people out of their apartments and experience some fun.
To our tenant workers, Nate, Jen, Coby, Jeffery and Jason, who are always reliable.
Finally, to our Board Chair, Herb Schneider, and our Board of Trustees, who bear the ultimate responsibility for Project Freedom's growth and advancement. Our Board meetings and committee meetings are robust, discussions, with people who care about Project Freedom and the welfare of our tenants. They are always looking to ensure that we are doing quality work that makes a difference in people's lives.
So, I am honored to be recognized and to share our successes with all our Project Freedom family.