By Randall Oldenburg
Randall Oldenburg is a writer and thinker who is primarily concerned with topics in disability studies. As a philosophy student, he worked primarily on issues at the intersection of disability, language, and ethics.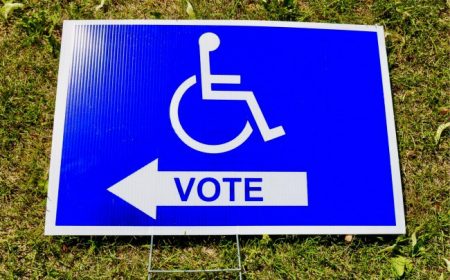 As a child, I didn't think being disabled had anything to do with voting, or vice versa. I saw that my parents always voted, but I didn't see it as an important part of my life as an American. Experience taught me just how wrong I was.
When I was 18 and first tried to vote, I almost didn't succeed. There were many hurdles, including obtaining transportation, filling in my ballot, and proving my identity.
I had no driver's license and didn't yet have a government identification card. My disability didn't completely destroy my capacity to vote, though. I didn't have to worry. I had my brother to vouch that I was who I said I was.
"Can you vouch for him?" The volunteer asked my brother, flitting his hand toward me. I was already stressed, and now I felt my identity being doubted. I felt small. Read More Here