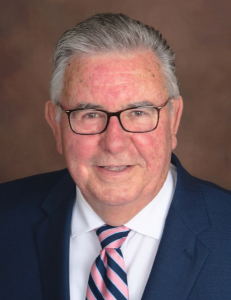 Well what a year 2020 has been! What started out as a normal year, became topsy turvy with the emergence of the Covid-19 virus, and how our lives did change. No longer could we go out to dinner, assemble in church, or visit our grandparents in nursing homes. Many companies were forced to have employees work from home, but many people also got laid off.
Our own work schedules have been altered so that our offices had to close, our recreation programs put on hold, and Board and staff meetings became "Zoom" meetings. Schools closed, and then opened and closed again while offering virtual learning became the order of the day for schools and colleges.
For Project Freedom though, it was a productive year. We finished construction on two large housing communities, one in West Windsor and one in Gibbsboro, leased them up and continued construction on a third in Robbinsville. At the same time, we laid plans for a second community in Hamilton having won the funding and Tax Credits in 2019. We hope to break ground for "Hamilton Woods" in the Spring of 2021.
The year started out in sadness in losing our long time Lawrence receptionist, Nate Smith, who was our good friend. However, as PFI continued to grow we added construction manager, Bob Fasulo and Human Resource Manager, Marilou Chinchilla, as well as adding Gibbsboro Manager Wendy Pritsky. Joanne Sherry, took over the new West Windsor Community while Brianne Devlin stepped up to become our Lawrence Manager.
We restructured our management team, appointed Jackie Elsowiny, Frank Sciarrotta, and Dara Johnson as Regional Managers. These changes were necessary to manage the growth we had just experienced, and have made our organization stronger, as we look forward to 2021.
As we enter 2021, there is great anticipation that the new vaccines, which have been developed at Warp Speed, will provide the protection we all need from this pandemic, and that very soon we will be able to return to a more normal lifestyle. For me personally, it will be my last year as Executive Director, as I hope to retire on July 1, marking my 24th year of service. What started out as a visit with Norman to sell my handicapped van, became my life's work. It has been a wonderful and exciting journey, seeing a small non-profit housing company grow to over eleven housing communities of over 500 units. I am grateful to all whom I have worked with, from our Board of Trustees, our dedicated staff and our wonderful tenants. You have made that journey special.
Finally I want to thank my son Tim and daughter Jen for always supporting my efforts, but most of all, my wife Marion, for being my sounding board and providing her wisdom and guidance. Working with her every day has been special. So the reins are past to another special lady–Tracee Battis, who will become the new Executive Director. Tracee not only has the talent, experience and knowledge to handle the job, she also has the heart. Our Mission is safe in her hands. Project Freedom continues the journey.
Happy New Year!