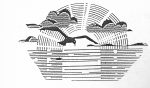 Project Freedom's roots go back to the 70's when two concerned and dedicated women wanted to provide recreation to young people with disabilities outside of their homes. They started the Nottingham Recreation Center for the Physically Limited, better known as NRCPL.
NRCPL serviced people in the Hamilton Township and Trenton areas; evening programs were offered twice a month and a bowling program ran every Saturday. NRCPL's popularity grew with new ideas and programs.
A new realization loomed on the horizon in the 80s. For the most part, many of these young adults lived with their parents/family members. Where would they go when they wanted to live independently from their families? The solution came in the name of a new organization that grew from NRCPL, named Project Freedom. As Project Freedom Inc. grew as a nonprofit housing developer, NRCPL's activities were absorbed by the larger organization to be a vital service for its three original, "legacy" apartment complexes.
This page is dedicated to those two women and the spirit of NRCPL in empowering people to recreate themselves through events, trips, and creative activities.
Coming Soon!