As I write these words, it is the day after Christmas, so all the parties, have come and gone, with only memories of those good times. It indeed has been a wonderful year, for which we at Project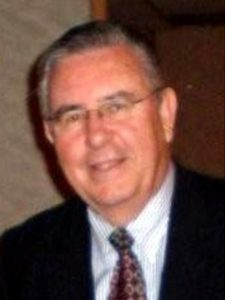 Freedom have a lot to be thankful. This year, we obtained our funding for two new projects, one in West Windsor and one in Gibbsboro. Staff will soon be working to make them a reality, which will provide needed barrier free housing for many of our consumers. We must have had our guardian angels working overtime for us to win those funding awards this year, which was quite extraordinary.
And speaking of Angels, at Project Freedom communities we have always been grateful for our "community angels" throughout the years, who provide special programs to our consumers throughout the year.
At Robbinsville, The Resurrection Lutheran Church gives gifts to tenants at Easter as well as hosting our Thanksgiving dinner and Labor Day picnic, open to all tenants there.
In Hamilton, the Nottingham Women's Club donates a $25 Gift card to all the tenants there at Christmas Time.
In Hopewell, Merrill Lynch provides a " Giving Tree" with Christmas gifts to each family there as well as food for many families during the Thanksgiving holiday.
Our Woodstown Community had a holiday food delivery to several tenants thanks to Franklin Savings Bank, and the Woodstown Police Department, and Meals on Wheels provided large gift bags to their Meal recipients.
In Lawrence, the Menges family donated personalized gift bags for all our tenants there, as well as helped with our annual Christmas party. They, along with Deborah Hospital donated Christmas gifts for our Chinese Auction, allowing many tenants to go home with more than one gift. The students from Sommerville High School come down to help serve as waiters and waitresses, and escort tenants home or deliver gifts to those who couldn't come out. We even had the Lawrence Community Band give a holiday concert, with attendance from our other Mercer County communities, for a great night of Christmas music.
In Toms River and Westampton, our two newest communities, PFI has provided the means to hold a Christmas party so all could enjoy the holidays.
So, a lot to be thankful for. For me, these things don't just happen. I am pleased to have a great staff, who orchestrate, coordinate and work, those days….all with a smile on their faces, to provide these memorable events. So, I would like to give a big "thank you" to them: Lawrence: Joanne, Brie, Ross, Joe and Johnny; Hamilton and Robbinsville: Jackie, Melinda, Mary, Esther, Judy, Dana, Maria, Doug, Ed, John and Ron; Hopewell: Ceil, Jennifer, Jen, Frank and Damien; Toms River: Laurie, Joyce, Jim and Al; Woodstown: Sammi, Arlene, Mike and John; Westampton: Dara, Savanah, Tony and Leonard. And of course our executive staff: Norman, Steve, Frank, Tracee, Marion, Heather and Sakina.
And finally, to our Board of Trustees, who consistently meet every month to provide support and continue the mission of Project Freedom, now and into the future. Many thanks to all. Happy New Year.