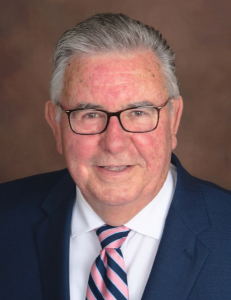 Every year, Marion and I and Tracee Battis, our Director of Housing Development, attend the Governor's Conference on Housing, which is always held in Atlantic City. Now I know what you are thinking, not much work goes on during that time, but probably lots of gambling. Not so with me however. I learned a long time ago that no one wins against the House. So, what I usually wind of doing is spending those dollars in the gift shop rather than at the blackjack table. At least that way, I bring home something for my son or daughter.
This year, I have been asked to be a part of a panel discussion on Supportive Housing. That means that I have to actually prepare a powerpoint presentation about Project Freedom Housing and why we think our housing is a preferred design when compared to other alternatives.
This is easy for me to do, since I live this job every day, and have a good idea as to what is successful and what is not. And the truth is it is really simple. Project Freedom housing is barrier free design, makes it easy for anyone to live in one of our communities. Whether you use a wheelchair or not, anyone can appreciate the functionality that our housing creates. Our units are larger than most, to accommodate a wheelchair; usually one story, or if two story, provide elevators in each building. They have lowered kitchen cabinets, ADA appliances, use sustainable outside materials and are Energy Efficient to the latest Energy Standards. Today, our new units are even LEED's certifiable.
But I think the most important part of this story, is that our units are built with the understanding that we are creating the most independent environment possible. Our homes are for those individuals who are capable of independence and in making their own life choices. They are not group homes, that are run by one agency, which have caretakers that oversee everyone's actions. Now don't get me wrong, there is nothing wrong with the group home model, which does fit a certain target population. But our units are for that person, who although may be severely disabled, can make their own free choices, and can therefore live an independent lifestyle. All our tenants have leases, which give them certain rights and responsibilities for their apartment. They pay a rent, and for that, Project Freedom provides good housing, shovels the snow in the winter, and cuts the grass in the summer. We also fix anything that goes down in the units under normal course of business.
In the old days, prior to Project Freedom housing, the choices were very limited to someone who uses a wheelchair. Either a nursing home or hospital were all that was available. Not a good choice for someone in their twenties.
Now however, things are different. Our housing model has spurred other developers to at least build more units that are accessible within their market rate housing. That housing, along with our barrier free housing model are helping to increase the choices for independence that all people what to enjoy.