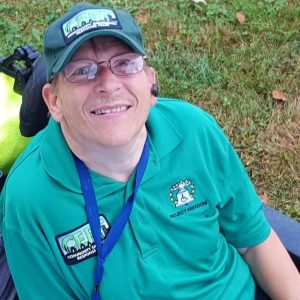 It is May! It is time for my annual rant as we near Hurricane Season.
It is time to focus on the looming hurricanes season and the predictions by the Colorado State University tropical study program. This year is no different—especially because we are in the tail end of the first wave of a pandemic.
Yes, I wrote "the first wave." Historically, pandemics come in three waves, and the severity of those waves vary. Dr. Anthony Fauci, the director of the National Institute of Allergy and Infectious Disease, has already stated that the next wave of COVID19 will hit this Fall and will be more severe.
Fall is also the peak of hurricane season, and the idea of a major hurricane crashing into to the US during another severe wave of COVID19 is frightening. But it needs to be anticipated and planned for with the lessons we have learned the past three months. We have already seen tornado rip through states this past month complicating the fight against COVID19.
As I write this, the American Red Cross is sheltering nearly 900 people in four states hit by tornados. Luckily, hotel rooms were available for a better sheltering option than public schools during this outbreak. Imagine Super Storm Sandy happening now or a major extended power outage.
So now is the time to prepare for both the second wave and foreseeable disasters as we look to opening back up again. If you realized that you should have done a specific task or tasks before the COVID19 shutdown, use that knowledge to prepare yourself better for the next wave and other potential disasters.
That prediction came true over five years ago with Hurricane/Super-Storm Sandy slamming into New Jersey. This year's predictions by Colorado State University's team, now his for a "slightly below" average season for 2019.
This is the 37th year that the hurricane research team at the Department of Atmospheric Science, Colorado State University has issued the Atlantic basin seasonal hurricane forecast. Dr. William Gray, Ph., launched the report in 1984 and continued to be an author on them until his death in 2016. He team is now headed by Dr. Philip J. Klotzbach.
Dr. Klotzbach's team's initial prediction is:
A total of 16 named storms with eight hurricanes and four of them becoming major hurricanes.
Last year's prediction was 13 named storms, five becoming hurricanes, and two reaching the major threshold. Thus, the prediction for this year is for more storms with a greater potential of severity.
The actual number for the 2019 season was 18 named storms; three of these storms turned into hurricanes with two being "major" in power and scale. So they under-estimated the number of storms but overestimated their severity.
The prediction also estimates the probabilities of at least one major hurricane making landfall:
For the Entire U.S. coastline – 69% (Last year it was 48%)
For the U.S. East Coast including Peninsula Florida – 45% (28% last year)
With this year's prediction in mind and remembering what we have just gone through, it is not too early to start thinking about severe weather and being prepared for it. The first step is being more aware of both the potential threat and the "emergent" or imminent threat. Here is what FEMA recommends that people with disabilities do to address that need.