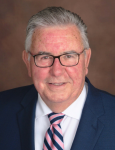 So, this Covid-19 Virus has affected life in so many different ways. In the past, around this time, we would be preparing and then holding our Annual Gala fundraiser. This annual event would attract about 250 people all who would gather at the Stone Terrace by John Henry.
We would have a live band for dancing, have cocktails and a great dinner. During that time, we would present our Angel Award, the Stephen Wensley Award, Robin Heim award and our Freedom Bell Award.
We would also select our " Employee of the Year" on that evening, recognizing one of our staff members who distinguished themselves in their performance during the year. Not this year however….the year of 2020.
Unable to have large indoor gatherings, many non-profit agencies have opted to do a "Virtual Event". This is one that is produced either live or with taped video, and is presented over the Internet via YouTube or some other Internet based channel.
So, this is what we intend to do this year, in place of our actual Gala Dinner. On December 4 at 7 PM, a select few of Project Freedom staff members will conduct a "Live Stream" Virtual Event as our fundraiser and awards night for 2020. This event will be held at our Hopewell Community Center in Hopewell Township. The plan for the evening is to have great music from our local band, "Kindred Spirit", who will play selected songs in between our awards presentations. These presentations have been pre-recorded so that we won't have a crowd of people at the same time during our Live Stream event that night. Our objective is to entertain, and to inform our audience about Project Freedom and to give recognition to those we honor this year.
And so rather than honoring one "Angel" we have selected three this year, and have dubbed them our "Angels of 2020". These include outside service agencies such as Arm in Arm, the Jewish Family and Children Services and the National Equity Fund ( NEF ). Getting our Freedom Bell award will be the Hopewell Valley School District and the Hopewell Valley Mobile Food Pantry. Tenant Frieda Davis will be honored with our Robin Heim Award, and tenant Abusammaa "Sam" Ramziddin will be our tenant Success Story for 2020. Rounding out our list this year as our "Employee of the Year" is Dara Johnston from our Westampton community.
Funds raised through this event are 100% tax deductible and provide support for our tenant programs. This year, we purchased two brand new Ford 350 Transit Vans which will be used to transport our consumers and tenants to various functions and medical appointments.
So, mark your calendar for December 4 at 7 PM. To view this event, just log onto the Project Freedom website by Clicking Here and look for the link to our "Live Stream" event.
See you then.