Tenant Writes "Heartfelt Thanks" to PFI Lawrence Staff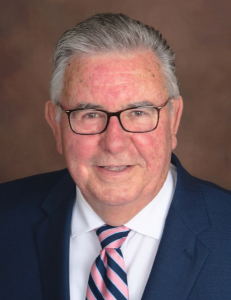 It isn't often that we get a thank you from tenants for something done by our PFI staff that has helped or affected their lives. That is why I was surprised to get a very nice phone call from one of our Lawrence tenants, Peggy Newman, with regard to something she needed to tell me. So, when I did get to talk to her, she very much wanted to let me know how she felt about our office staff, Robin Brown and Brianne Foley, and how they helped her cope and get through this past year with Covid and all the issues we all faced.
In Peggy's own words, "There aren't enough Thank you's for me to express my thanks for all your help and kindness. They say there are angels among us, and I am glad that I found mine. Life's struggles are so constant in this age, that we live in. That's why God has sent two beautiful angels to care for us. Their names are Brianne and Robyn. Thank you Jesus, for putting them in my path. They make each day a blessing".
Peggy is a long-time resident of our Lawrence community. She can be seen whizzing around the complex, usually helping others by walking their dogs or running an errand for another tenant. Peggy usually participates in our activities when we have been able to put them on and is very outgoing and sociable. Peggy uses a power chair to get around, but like so many others, has been a prisoner in her own home, so I was glad to hear that Robyn and Brianne were able to help her during this time.
Last fall, Project Freedom recognized the work that some other organizations, such as ARM in ARM and the Jewish Family Services agency, for providing food for many of our tenants. I know that both Robyn and Bri make those monthly distributions to all our Lawrence tenants (Rosario helps as well ) so that everyone gets something each month. In addition, it gives them a chance to see how folks are doing; and to lend a hand if needed. Peggy also commented about how she felt that we were all a family who cared about each other and that she felt "blessed".
So kudos to Lawrence PFI staff; keep up the good work.