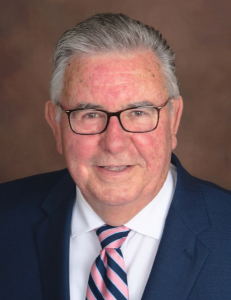 Last month, in the midst of leasing up our new " Freedom Village at Town Center" apartment complex, we welcomed Robbinsville mayor David Fried to our community to celebrate a special achievement. It was to honor and recognize a Robbinsville Freshman, Zoya Jadhav, for winning second place in a Statewide Essay contest. For her achievement, Zoya won a $ 300 cash prize but donated half of her winnings to Project Freedom, which is really the big part of this story.
As many of you know, Mayor Fried is very proud of his town, Robbinsville, and especially proud when his students from the town, achieve success, and wanted to recognize Zoya for her achievement. Since she wanted to donate half her award to Project Freedom, he reached out to us, to see if we could host a small gathering to recognize her and give her a Town citation. Of course we said yes, and so staff prepared some light refreshment and welcomed the mayor, Zoya and her family to our new Community Center. What also made that day special was that it was Zoya's 15th birthday.
It was quite evident to me, in talking to Zoya's family that they are special people and that Mom and Dad are raising their children to very high standards. When I asked Zoya what she would like to do with her life, she said that she wanted to become a doctor. Indeed the story that she wrote, was about a young person who was sick with the Covit 19 virus, and ended up in the hospital. There, she encounters another child, Charlie, who is chatty and annoying at first, but then also comes down with the illness. They are now both struggling to hold on and breathe, and form a bond and friendship as they fight this terrible disease.
Her story is fictional yet has a basis in reality for many of those folks who have suffered with this terrible pandemic. The loneliness, the separation from family, the soreness of having an IV in your arm and the sounds of those hospital monitoring machines, all created a vivid picture of her torture. Her story is told, one paragraph at a time, with the headings of " One. Two " which I think was to mimic the rhythm of those hospital sounds. Yet it is a story of friendship that will ultimately win out.
The title of her story is "Amity Amidst a Crisis" which means friendship during a crisis, and becomes the ultimate relationship the two sick children forge as they fight to breathe. So although fictional, her point here is that during times of crisis or major life-changing conditions, we as human beings put aside our petty differences and come together to survive. We respond to each other and will help each other to overcome those challenges to survive and make a better life. What a mature thing for a 15-year old student to understand and capture in a story. The essay can be found on our website by Clicking Here
Looks to me that Zoya has a talent and bright future as a writer if that doctor thing doesn't work out. I think many of us "Adults" could learn a thing or two from her. Happy Birthday, Zoya.