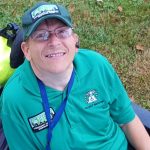 Norman A. Smith is the co-founder and Associate Executive Director of Project Freedom Inc. He is recognized in New Jersey as a Subject Matter Expert in including people with disabilities in preparedness planning and emergency management.
"Tell me and I'll forget; show me and I may remember; involve me and I'll understand," tweeted someone on Twitter, and it precisely describes Norm's views on including people with disabilities in all phases of emergency planning.
As an advocate, Norm has worked with the NJ Office of Emergency Management in developing "inclusive planning" since 1999. Through this association, Norm has taken FEMA's "Emergency Program Managers" training, "Emergency Management for Agencies Serving People with Disabilities" training, and NIMS training. He has also completed "Community Disaster Educator" and "Shelter Simulation" courses from the American Red Cross. He is a member of the Mercer County Community Emergency Response Team (CERT).
Norm's mantra has become "Be aware: Be prepared!" This page puts that mantra into action by fusing trusted sources of news with preparedness resources and information in one access point to help everyone to be "aware and prepared."
---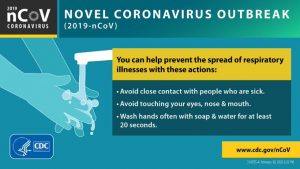 Get more information on potential severe weather or ongoing emergencies. More …
What you can do on "Blue Sky Days" to prepare. More…
---
From Norman's Desk – May 2020

-

It is May! It is time for my annual rant as we near Hurricane Season. It is time to focus on the looming hurricanes season and the predictions by the Colorado State University tropical study program. This year is no different—especially because we are in the tail end of the… ... Read more ...
From Norman's Desk – March 2020

-

This month you will be reading and hearing more about the emerging outbreak of Coronavirus-2019 (officially named COVID-19). The situation is very worrisome—especially if you have a disability. Nevertheless, one of the key responses to this type of situation is getting accurate information and trusting the source of it. … ... Read more ...
In Natural Disasters, a Disability Can Be a Death Sentence

-

"Always ask people if they need help." by Jenavieve Hatch, MotherJones.com, December 30, 2018 Several of the 88 people killed in the Camp fire that devastated Butte County, California, in November had disabilities. Their deaths were only the latest example of a tragic reality: When disaster strikes, people with disabilities are disproportionately affected.… ... Read more ...